December 30, 2020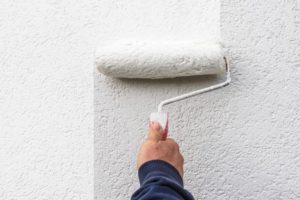 When people think of white paint, the first word that usually pops into their head is "boring." Many people are surprised to know that there's an estimated 500 different shades of white paint that you can choose from when you're considering painting your home. They can contain gray, blue, and yellow undertones, or they can be bright and sterile or cream-colored. With so many different options at your fingertips, painting a room white just got a lot more complicated. Read on to learn about the different shades of white that exist and how you can choose the perfect one for your space.
White Paints with Different Undertones
Just like with other colors, white paints can have different undertones that show through when natural or artificial lighting hits them. That's why it's important to test your paint colors and continue going back to them throughout the day to see what they look like with different lighting. Based on what type of vibe you're trying to achieve, you can choose a white paint with cool or warm undertones.
Warm Whites
Warm whites are great for areas that you want to feel welcoming and cozy. They can help tone down rooms in your home with a lot of artificial lighting so they don't make them look so sterile. You can also balance a room that receives ample natural sunlight by choosing a warm shade of white.
Cool Whites
Whites with cool undertones, like blue, gray, or purple, offer a more modern and spa-like feel. Cool whites are also a great compliment to darker furniture colors and for homeowners who aren't a fan of "off" or "yellow" whites.
Bright & Neutral Whites
If you're looking to sell your house down the road, or you have eccentric and louder furniture or art that you really want to shine, bright and neutral lights are a great choice. These shades don't have any undertones and instead of absorbing natural lighting that shines onto it, it will reflect it, making a space appear brighter.
Choosing the Perfect Sheen of Paint
In addition to choosing your shade of white, you'll also need to consider the sheen, or shine, of your paint. Walls in areas that receive a lot of traffic and use, like the kitchen and family room, need to be easy to clean, which is why choosing a high, semi-gloss, or satin sheen works best. In more intimate areas that aren't used as often, like the bedroom, bathrooms, and dining area, you can use a less shiny finish, like eggshell or flat.
With over 500 different shades of white to choose from, deciding on a paint shade can be difficult. Just remember to take into account furniture, fixtures, and the advice of your professional painting contractor. By doing this, you should be able to choose the perfect color that you'll be happy with for years to come.
About Platinum Painting of Keller
At Platinum Painting of Keller, we have an experienced team of professionals that is completely bonded and insured. We offer a satisfaction guarantee with all of our services, including popcorn ceiling removal, kitchen cabinet painting, and interior and exterior painting. We only paint residential buildings, so we're proud to say that we're truly experts in our field, providing homeowners with ideal results. For questions or to schedule a free estimate, visit our website or call 817-422-0985.
Comments Off

on Is it Possible for White Paint to Not Be Boring?
No Comments
No comments yet.
RSS feed for comments on this post.
Sorry, the comment form is closed at this time.