Professional House Painters – Keller, TX
How Do You Get Started? We Can Help
Before we begin transforming your home, a few preparation steps need to take place. Platinum Painting of Keller promises to treat your house as if it was our own, and we've outlined a few things that we will do prior to beginning your project. Additionally, there are a few simple things that we need from you. We've outlined these below for your convenience.
Why Choose Us:
Based in Keller
Insured
Satisfaction Guarantee
Serving All of North Texas
Preparing Your Interior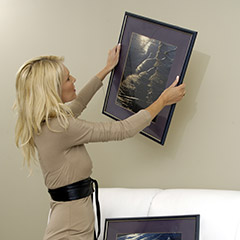 Remove your paintings or pictures from your walls. While we would never paint over these precious items, we may end up misplacing them!
Collect any knickknacks along your tables, mantels, etc.
Please remove everything in your closet if we are painting there as well.
Make sure your pets are secured during the project process.
Take down any child or pet gates before our team arrives.
How We Will Prepare the Interior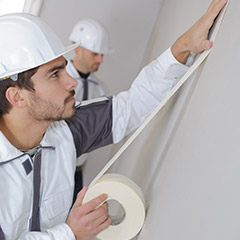 Move all furniture
Remove and reinstall all drapery
We use fresh plastic every time
Remove and replace all switch and outlet plates
Perform general repairs, if stated in the estimate (taping, replace sheetrock, sanding)
Texturize when requested
Fill all nail holes and cracks
Caulk any cracks along the doorjambs, baseboards, and ceiling crowns
Scuff, sand, and clean all wood before painting
Wallpaper removal
Preparing Your Exterior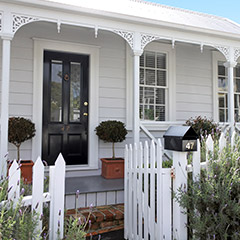 Please turn off all sprinklers during your project time. Not only can water affect a perfectly good paint job, but our team also doesn't want to be surprised with a douse of water
Remove any outer wall hangings and plants
Secure and clean up after pets
How We Will Prepare the Exterior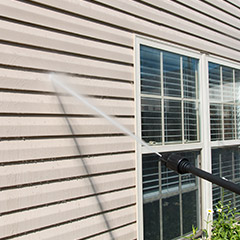 Powerwash all painted surfaces to remove all sand, dirt, mildew, and more. Some may be done by hand.
Handscrape to remove loose paint
Prime bare/new wood to help it accept the new paint
Caulk all windows and entrances, including major wood joints to reduce airflow to help you save on your air conditioning bill if otherwise stated in the estimate!