Platinum Painting Blog
November 15, 2019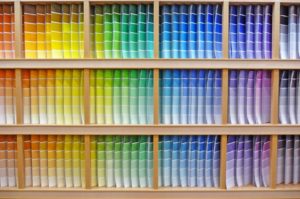 You're standing wide-eyed in front of a wall of paint chips, completely bewildered at the number of options you have to choose from. Then, you turn and realize that you'll also have to select the sheen, brand. Many overwhelming questions can roll around in your head: "What's the difference between eggshell and semi-gloss? Which shade should I choose? How do I pick out paint and know it's the right one?" Well, in this post, we present questions that can guide you to the right decision for your home.
(more…)
Comments Off

on 4 Important Questions to Ask to Pick Out Paint with Confidence
October 22, 2019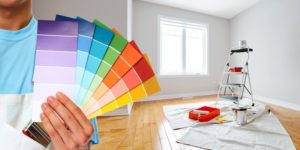 When you first moved into your house, you swore that you would eventually change the wall colors. They aren't to your taste, and you want to make your new house feel more like your comfortable home. For one reason or another, you haven't done it yet, and the thought of tackling this project feels overwhelming. What color(s) should the rooms be painted? Does the gloss really matter, and which one should I use? What do I want my guests to feel when they come over? In this blog post, you'll get the answers to these questions through these four tips for picking interior paint.
(more…)
Comments Off

on 4 Tips for Picking Interior Paint for Your Home
September 25, 2019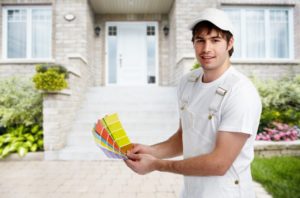 As you open your front door to greet your guests, you catch a glimpse of the exterior paint and realize that it's time to repaint. Maybe you're looking for a change and want to make a statement. After all, you don't want your home to look exactly like the ones around it. But what color should you choose? With thousands of options to pick from, this decision can quickly become overwhelming. It doesn't have to be this way! In this post, you'll learn six tips that can make picking an exterior paint color easier.
(more…)
Comments Off

on 6 Tips for Picking an Exterior Paint Color