Residential Painting – Keller, TX
No Project Is Too Large Or Small
Our goal at Platinum Painting of Keller is to deliver beautiful residential painting results for every customer. We aren't finished with the job until we get our customers' complete satisfaction. Our dedicated team of professionals treat our customers like family and do our best on every project. Although we have served over 10,000 homes in North Texas, we always remain focused on the personalized care that our customers experience with each job, no matter how large or small.
Why Choose Us:
Based in Keller
Insured
Satisfaction Guarantee
Serving All of North Texas
Humble Beginnings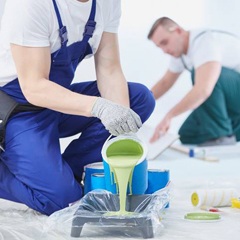 Platinum Painting was first established in 2008 right here in Keller by Karl and Marjorie Pickens, each having years of customer service and sales experience in the furniture business. When Karl had the opportunity to switch to the painting industry, he found a perfect match for their skills, but they soon realized that other painting companies lacked flexibility. They let homeowners choose only the color and not the quality of the materials. Only two months after buying a house, the husband-wife team created Platinum Painting of Keller to offer those options to customers to give them exactly what they want for a fair price.
When they first started, Karl and Marjorie contacted their friends, family, neighbors, and even their wedding guest list to see if they could post business signs in their yards. As word of mouth from satisfied customers spread, it led us to expand our business to what it is today—all while maintaining the same personal touch our customers have enjoyed from the beginning.
Homegrown Customer Service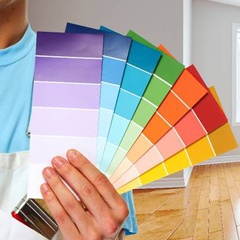 Over the past decade, we've quickly grown to serve many customers throughout North Texas, and we have a large team of compassionate professionals here in Keller who are all dedicated to providing outstanding home improvements to clients in need.
When hiring our team members, we make sure that they have:
Strong work ethic.
Understanding that they need to constantly improve their practical skills.
When we hire professionals for our team, they stay with us for the long term, so you know you can trust that the work will get done and get done right. But our team more than just works in Keller—we live here too! We work hard to serve you, our Keller neighbors, with beautiful painting results for your home.
Our Commitment to You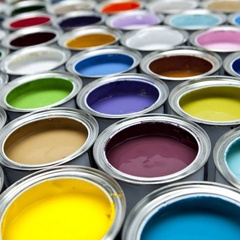 We're one of the most prominent, independently owned residential repainting companies in the DFW metroplex. Simply put, your satisfaction will always come first, which is why every project we undertake ends in unmitigated success and happy homeowners. Our team can't wait to get started with your next project!