Painting Services – Keller, TX
Local Services, Unparalleled Results
When it comes to painting or repainting your home, the skill level, knowledge, and professionalism of the residential painter you choose will make a huge difference in your final results. Platinum Painting of Keller is a trusted residential painting company with excellent Angie's List customer reviews. If you demand quality, reliability, and integrity, we invite you to schedule a free in-home estimate, or contact us with your painting and repainting questions today. Platinum Painting of Keller delivers quality residential painting services daily in North Texas communities.
Why Choose Us:
Based in Keller
Insured
Satisfaction Guarantee
Serving All of North Texas
House Painting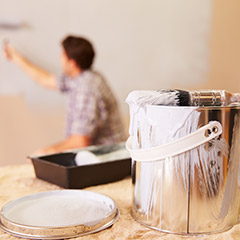 Whether you're wanting to give your house's entire exterior surface a dramatic makeover or simply focus on sprucing up the color of a child's bedroom, the Platinum Painting team is here to help without fail. We offer a comprehensive variety of house painting services and have extensive experience with all types of texture, glazes, and materials. By only focusing on residential projects, we've been able to hone our focus and provide highly detailed and personalized work – no job is too big or too small!
Interior Painting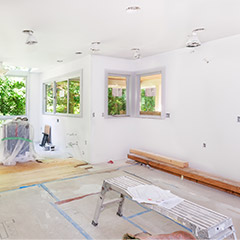 Interior house painting and repainting can preserve and beautify your home. Painting a room can liven up your living space for a relatively small cost. While most people could do an okay job of painting a room, a seasoned professional from Platinum Painting of Keller does a great job. If you have an interior room that's crying out for a facelift, give us a call. We have the tools, skills, and experience to bring it back to life. We specialize in every aspect of a room painting and repainting including: ceilings, doors, and trim. Our qualified painters can quickly and efficiently re-energize your living room, bedroom, or any other space in your home.
Exterior Painting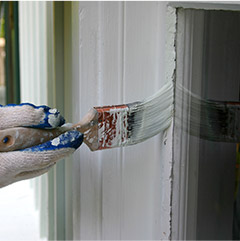 Wood, brick, and other materials that make up the exteriors of our homes, are subject to daily assault from outside elements. The best way to prevent the degradation of the exterior of your home is to create a barrier. This barrier is called house paint. Painting or repainting the exterior may seem like a massive undertaking, but at Platinum Painting of Keller, it's all in a day's work. When done properly, new exterior paint will protect and preserve the beauty of your home for years to come. Whether your home is newly constructed or purchased from a previous owner, painting or repainting the exterior will truly make it your own with an individualized design statement. If you want to achieve a durable and long-lasting exterior paint job, call our office today for a free estimate.
Wallpaper Removal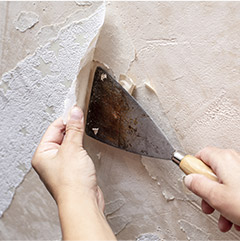 Wallpaper can often add a unique and modern touch to your living space, but over time, there's a good chance they'll start to feel dated. You may also notice unappealing bubbles, peeling, or other not-so-polished attributes. When you're ready to make a fresh change, trust in the professionals at Platinum Painting of Keller to handle your wallpaper removal in a delicate, safe, and damage-free fashion.
Popcorn Removal
Popcorn ceilings look dated and could potentially be exposing your family to asbestos (if your home was built before the 1970s). To help, we offer popcorn removal! Our team of experts uses professional-grade sprayers and scrapers to thoroughly soak and remove the popcorn from even the largest areas. Once we're finished, we look forward to discussing repainting or texturing the ceiling.
Cabinet Painting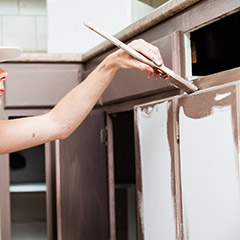 Changing your kitchen can be a great way to give the home a refreshing update, but many budget-minded homeowners simply can't afford costly renovations like installing brand-new cabinets and counterparts. Cabinet painting could be the ideal alternative! While you might not initially think that a few simple coats of paint can make a difference, we know that you're in for a surprise. We'll work with you to create the perfect look through brand-new colors, re-staining, and more.
Commercial Painting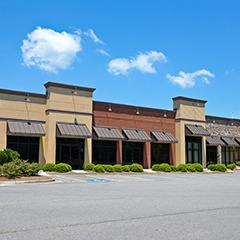 At Platinum Painting of Keller, most of our projects have been homes, but did you know that we are also qualified to paint commercial spaces? With us, you can give your place of business a polished, professional look with beautifully even paint. As a small business, we know the little touches are important to customers, which is why we are committed to helping your commercial space make a powerful impression on both your clients and employees!