July 14, 2022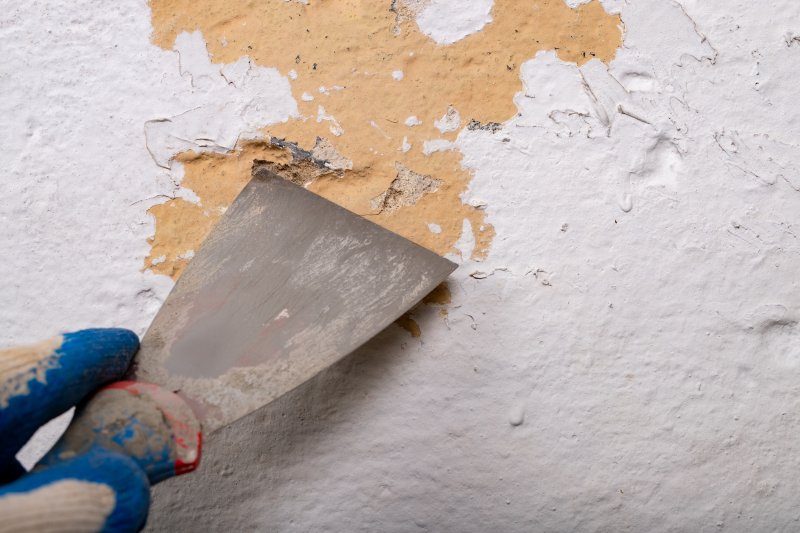 A fresh coat of paint can do wonders on any home. It can easily freshen up the appearance of your space and breathe new life into it. To keep your house in tip-top shape, you must do regular checkups and keep an eye out for signs of a deteriorating paint job. If you don't know what to look out for, we've got you covered. Read on to learn how to tell when it's time for a new paint job on your house.
Your Home is Looking Dull and Dingy
Over time, paint can fade or become stained, making your home look dull and dingy. Before picking up a paintbrush, it's a good idea to pressure wash your house to remove any dirt and grim that's built up on your house. Who knows – a good cleaning may be all that's needed to make your home look vibrant once again! Otherwise, you can add a fresh coat of exterior paint to get your house back to looking its very best.
The Paint Color is Outdated
Just like in fashion, exterior paint color trends change over time. If the color on your house is outdated, it may be time for a new paint job. You can hire a team of painting professionals to ensure you get a quality job that'll last years to come. Plus, they'll help you choose a color that's both timeless and beautiful, so you don't have to worry about another paint job until ways down the road.
It's Clearly Damaged
If there's noticeable widespread damage to your exterior paint, you should consider repainting the outside of your home. Peeling, chipped, and cracked paint all indicate that your old paint job is at the end of its lifespan. Before repainting, you need to remove the damaged paint to ensure your results last. It's best to hire a professional for this process as they'll be sure to complete any prep work that's needed to give you the results you deserve.
Have you noticed any of these signs? If so, it may be time for a paint job. With the help of a professional painting crew, you can make your house look shiny and new!
About Platinum Painting of Keller
At Platinum Painting of Keller, we'll be sure to treat your house as if it were our own. Our goal is to make your design visions come to life, giving you results that'll leave you no less than satisfied. For a free estimate on a new paint job, visit our website or call our office today.
Comments Off

on Signs It's Time for a New Paint Job
No Comments
No comments yet.
RSS feed for comments on this post.
Sorry, the comment form is closed at this time.