March 11, 2022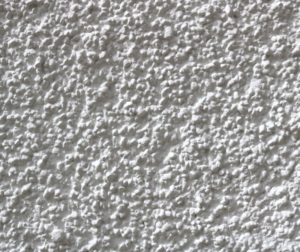 If you've lived in your house for a long time, you may notice some things that make it feel outdated after a while. It can feel like your home is trapped in the past, even if you have tried to put modern furnishings in it.
Although some bygone home trends are revived in style over time, others are solidly locked in the past where they belong. How can you know which features of your home to keep and which to change? Here are five outdated designs that probably won't be making a comeback anytime soon—or ever!
Matching Carpet and Wallpaper
In the 70s, it was common to find homes that had wallpaper exactly matching the color of the carpet. Nowadays, designers tend to stay away from coordinating excessively. While your room should have complementary colors and designs, they shouldn't be exact matches! Plus, if the pattern on your wallpaper is outdated, it can make the entire room feel like a time capsule.
Wood Paneling
Wood is a great texture to bring into any room; however, it shouldn't necessarily be all over the walls. Not only is that simply too much wood, but it can make the space look dark and outdated. Instead, choose furniture or décor pieces that have the warm wood tones you want without going overboard, and have drywall that's freshly painted to lighten the tone of the room.
Sponge-Painted Walls
There's nothing wrong with crafting and DIY projects here and there around the house. However, the 90s trend of manually dabbing the walls with another color of paint with a sponge is not aesthetically pleasing. A carefully painted wall never goes out of style, but the sponge-painted look certainly has.
Popcorn Ceiling
Although popcorn ceilings or even popcorn walls created texture, they have become eyesores. Plus, they can collect dust and grime, particularly around ceiling fans or light fixtures. After removing the popcorn ceiling, you could paint it a bold color to achieve a unique look for the space.
Colored Cabinets
There are certain colors, like burnt orange, that simply shouldn't be used for kitchen or bathroom cabinets. However, there are plenty of neutrals that are timeless, such as white or gray. A well-chosen and executed paint job on the cabinets can make your kitchen look refreshing and bright.
If your home has these kinds of design features, it may be time to make a change. By keeping your home updated, you can better let go of the past and keep moving forward—even if you continue to live in the same house!
About Platinum Painting of Keller
Platinum Painting of Keller offers many services to help homeowners bring their properties up to date. Not only can we paint, but we also can remove popcorn-textured ceilings and walls, take down wallpaper, and paint cabinetry. We make it easy to turn an outdated space into a modern home. If you would like to schedule your free in-house estimate, you can reach out to our Customer Care team online here.
Comments Off

on 5 Outdated Home Designs No One Wants to See Again
No Comments
No comments yet.
RSS feed for comments on this post.
Sorry, the comment form is closed at this time.