December 14, 2021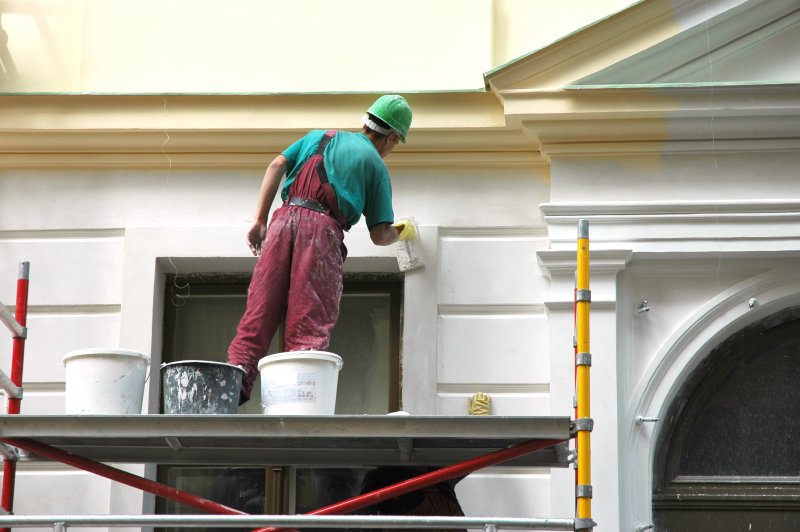 Are you interested in selling your home? You're probably scouring the internet for ways to boost your home's value and appeal significantly. Well, there's one relatively simple thing that can help you accomplish just that – exterior painting. Not only will a high-quality paint job entice prospective buyers, but it will keep them from having to do it themselves for several years. And that, in itself, can be a big selling point! If you're still not convinced, read along to learn a few ways exterior painting can boost your home value.
It Will Improve Your Curb Appeal
Ever heard of the term "curb appeal"? It may initially sound like some meaningless piece of jargon, but it actually matters a lot more than you think – just ask any realtor! Basically, if your home doesn't look nice on the outside, you're going to have a hard time attracting potential buyers.
Since the exterior of your home is the first thing people see, it's incredibly important that you make a lasting first impression. In fact, that may be the only photo included in a realtor's brief. A nice-looking home will only make people interested in seeing what the inside looks like as well, increasing your chances of making a sale. Plus, a freshly painted home is something you'll get to enjoy too. Who doesn't want to return to a beautiful home every day?
You Can Avoid Being the "Unicorn" Home
Throughout your life, you've probably heard multiple times that standing out is always better than blending in. Well, that doesn't really apply when it comes to exterior paint color. You should always choose a shade that matches the other homes and complements them well.
For instance, if your neighborhood is lined with gray-colored homes, it wouldn't be a good idea to paint yours bright red. Otherwise, you'll become a "unicorn" home. That term refers to a property that doesn't fit the neighborhood, is too overpriced for the area, or simply doesn't match the ones around it.
Ask any realtor, and they'll tell you that almost no one wants those types of houses. Luckily, you can avoid being the unicorn home by checking with the homeowners' association and following any rules, guidelines, and color recommendations.
A Fresh Coat of Paint Sends a Positive Message
What do you want prospective buyers to think when they see your home? A fresh coat of exterior paint tells the world that your home is well-maintained and properly cared for. If the color of your home is fading, peeling, or looking splotchy, it may be sending the opposite message – and that's something you want to avoid at all costs, especially if you're trying to get your house off the market.
As you can see, exterior painting is an excellent way to revamp your home. With the help of a professional painting crew, you can ensure stunning, high-quality results and boost your home value in no time!
About Platinum Painting of Keller
At Platinum Painting of Keller, we understand that exterior painting can be a difficult and stressful project. That's why we're here to do the hard work for you. Our highly skilled and dedicated team would love to help make the transformation process a breeze for you and your family. We'll give you results that'll make your home stand out in the best way possible! For a free estimate, visit our website or call (817) 697-0109.
Comments Off

on Boost Your Home's Value with Exterior Painting
No Comments
No comments yet.
RSS feed for comments on this post.
Sorry, the comment form is closed at this time.